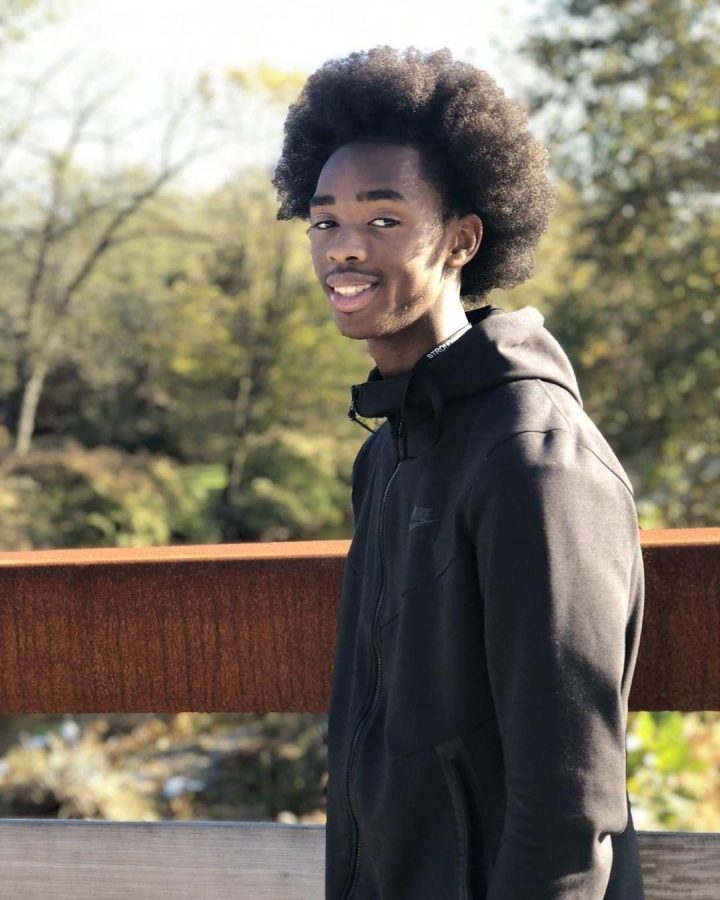 Student Spotlight on Collin West
What activities or hobbies do you enjoy outside of school?
I love to make music with my best friend Ali Salama, I play the guitar, piano, and I produce music on my laptop. I also enjoy poetry and of course basketball. 
What are your plans after graduation?
My plans after graduation are to either go to Florida State for basketball or Full Sail University(Most likely Full Sail).
Who do you consider your biggest role model, and why?
My little sister is the reason why I continue to work my hardest in music, and she is my world.
What is something that most people may not know about you?
Most people don't know about me is that I'm part British(mom is From Wales) and that I do photography.
What social stigma does society need to get over?
I think the thing that people really need to get over is that Black lives Matter and All lives Matter crap because in retrospect, everyone got crap from each other, and everyone is still giving each other crap, so no one can claim, "We got more crap than you!!"
If there is one thing you could change in the world, what would it be?
I will make sure AirPods™ were never BORN!!!
What's the funniest word in the English language?
My friends and I had a group chat on PlayStation called Squally, and that's the funniest word I've heard…" Squally"
What is your life motto?
"You don't need a license to drive a sandwich" – SpongeBob SquarePants (Rest In Peace).
Is water wet?
My rebuttal to that question is having a stuffy nose is like breathing in 480p. Completely idiotic and makes no sense, just like that question.
What is your greatest accomplishment so far?
I was able to meet Cardi B's manager from a very close friend of mine at an artist party, and I got to play my songs on the radio.