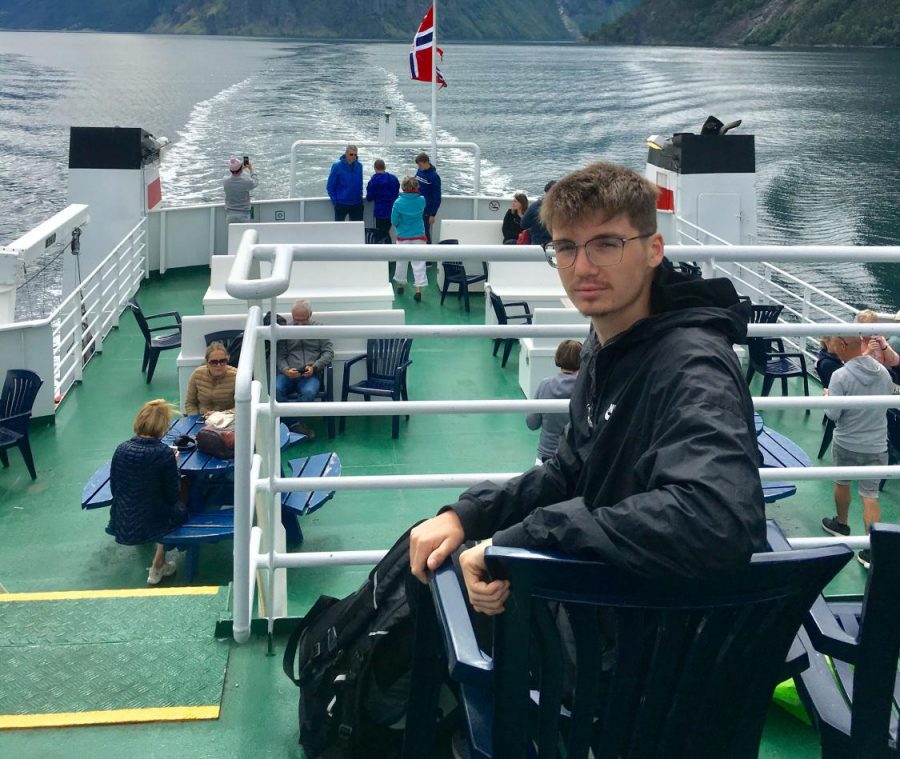 Student Spotlight on Leo Sattamini
What motivates you to come to school?

My biggest motivator is that this is my senior year so I should finish strong.

What is your goal for this year?

I want to play in the McDonald's All-Star football game.

What is the greatest experience you have ever had?

The greatest experience I've had was my trip to Norway this summer. It's an amazing country and I'm convinced that I want to live there at some point in my life.

How do you judge a person?

I judge people mostly based on their values and how they treat other people. To become a good friend of mine, someone has to share my interests and have a similar sense of humor.

If you could have a superpower, what would it be?

I don't know if I could choose just one but it would either have to be super speed, telekinesis, or teleportation.

What is your favorite thing about SHS?

The pride that people take in this school, it was really evident after the Little Brown Jug game when, even after a big loss, I still saw people rallying behind our football team.

What is your greatest accomplishment so far? 

In our football game against Pocono Mountain West, we were down 21-20 and with only a few seconds left on the clock, the coaches put their trust in me. I went out and with the help of the line, my snapper, Jullian Sparks, and my holder, Amir Bryant, I was able to make the field goal to win the game 23-21. That was amazing and the highlight of my football career.

What is your life motto?

Be yourself. It's simple and it's true.

Which countries/places would you like to travel to?

I'd like to go to Brazil and I definitely want to go back to Norway.

What values are important to you?

This goes back to my motto, being true to yourself is a big one. And other than that, it's huge to just treat people right. I think people should go ahead and do whatever makes them happy as long as it isn't affecting other people in a bad way.