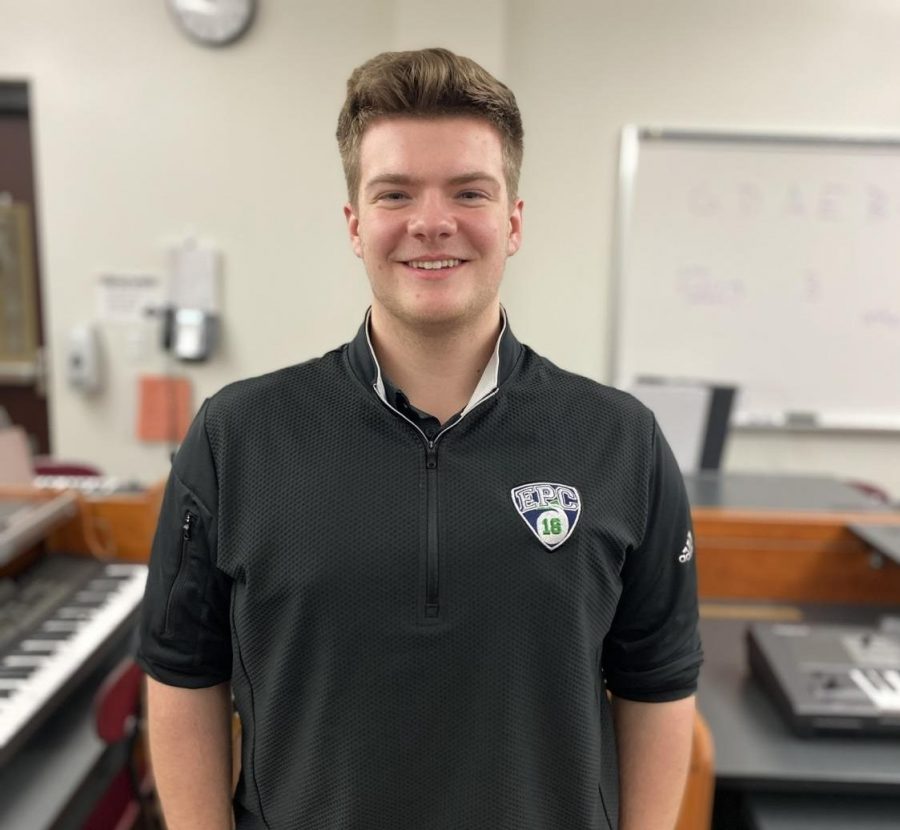 Senior Logan Sodl excels numerous activities
Senior suggests that music enriches his life
Logan Sodl is involved in many clubs and activities at Stroudsburg High School, such as student government, varsity baseball, marching band, choir, the musical, etc. He was recently interviewed by the Mountaineer.  He provided the newspaper with why choir, in particular, has been such a valuable experience.
What is it like being in Choir?
I enjoy choir very much. It is a great way to escape the monotony of a school day. The songs of this upcoming concert are really fun so that's a plus. I also like having choir with my boys: Niko and Christian.
How many years have you been in the program and how has it affected you?
I've been in choir since 5th grade. It's made me more confident as a person and as a performer.
What's your favorite musical piece?
The entire soundtrack of Dear Evan Hansen.
Why do you sing?
I have such a musical inclination with my singing voice and I really enjoy exercising its full potential.
Would you recommend this course to someone else? Why?
Yes, I believe it makes you a better person in general having a musical background. It's good for people to have different backgrounds. An athlete can always be in musical stuff. It's good to break stereotypical barriers.
What superhero would you want to be?
Definitely not Batman. Superman definitely because his powers are cool and I feel like he's the most genuine hero. Even though people don't like him all the time, he still helps them.
Logan Sodl is going be one of the leads in Stroudsburg High School's upcoming musical, The Drowsy Chaperone. Be sure to check it out!