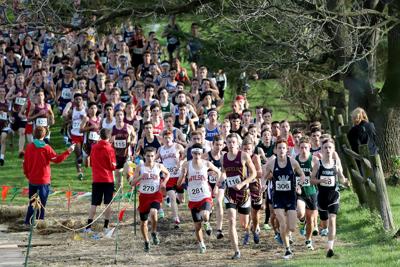 Boys Cross Country
To start with, the boys' cross country team recently wrapped up an undefeated season. Boasting a record of 5-0, the team was able to capture the Monroe Division championship in part to important wins over rivals East Stroudsburg South and Pleasant Valley.
"It's only the seventh time in school history where the boys have finished undefeated and the first since 2013," said Mr. Eric Foti, who is the head coach for both the boys and girls. "The boys can look back years from now knowing that they did something special in 2020."
Led by top varsity runners Nathan Reish 22′, Nick Bodon 21′, and Andrew Huntsberger 23′, the boys team was able to finish in places one through four in their last meet to defeat Pleasant Valley. After being perfect throughout the regular season, the boys finished 9th at the District XI Championship on Tuesday, Oct. 27. Reish was the top finisher on the team coming in at 13th place.