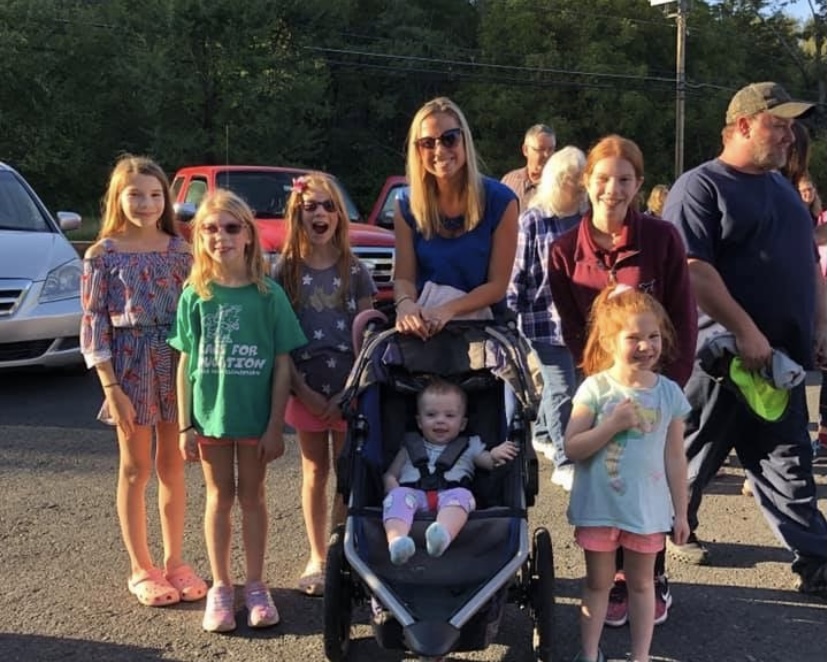 Teacher Feature on Ms. Wilson
At which SASD school do you teach?
Hamilton Elementary School for 16 years
What subject(s) do you teach?
I am lucky enough to teach all subjects
What grades do you teach?
Kindergarten
What is the best lesson you have ever taught?
I can honestly say that the best lesson that I've ever taught has nothing to do with academics; nor does it have to do with any particular day or student. I have learned through my students over the past few years that everyday life lessons are what have impacted my students the most. Teaching kindergarten children about kindness, respect, honesty, integrity, selflessness, forgiveness, and trustworthiness are among several of the traits that I haven't just instilled in my students, but are those I have witnessed firsthand as I have watched my students grow.
When I was diagnosed with cancer a few years ago, the outpouring of support from the Stroudsburg community was overwhelming. The gestures both big and small were what helped me get through each day of my battle. I have endured hard times and momentous moments with the students of Stroudsburg Area School district and the best lesson I ever taught is continuing to be taught each day as my students continue to grow.
Is there anything you wish you'd known as a first-year teacher?
"
I don't think I ever realized how much a teacher does in one day"
— Ms. Wilson
I don't think I ever realized how much a teacher does in one day. My parents were educators so I thought I had a good understanding of how much work and stress it entails to be a teacher but I don't think I expected to wear so many hats beyond the teacher role. A teacher is more than an educator. You are the substitute mom or dad, a nurse, a shoulder to cry on, an actor, a storyteller, a comedian, a coach, a mentor, a counselor, a referee, a baker, a detective, an artist, a decorator, an event planner, and the list goes on. Your job never really stops and that's what makes it exciting.
What is your favorite part about teaching?
My favorite thing about teaching is that I wake up happy to go to work each day. Not many people can say that about their job. I love that each day is different and unpredictable. Since I work with kindergarten students, I get to hear some of the funniest stories and I have the sweetest memories. Even though every year and every class is different, I get to laugh, smile, sing, dance, and make happy memories with my students.
I am fortunate to come home and regularly share funny stories about my day with my husband or call my parents to tell them about an exciting lesson I taught that day. Even though my workday never seems to end, I am blessed that my excitement doesn't end either.
What is the greatest modern invention?
Sorry, there was an error loading this poll.