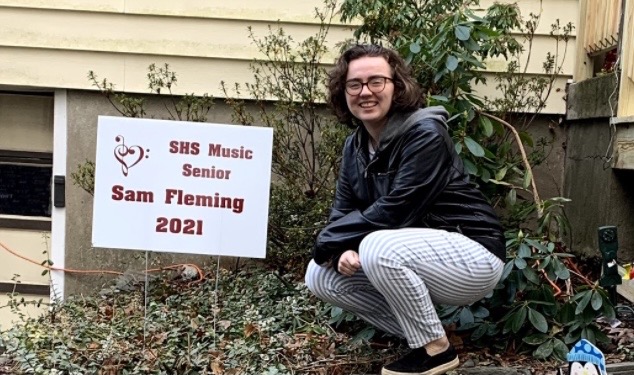 Sam Fleming – Rochester Institute of Technology
What college do you plan on attending and why did you choose this college/university? If you chose another path for next year, what is it? Be specific. 
I plan on attending Rochester Institute of Technology in the fall of 2021. I chose this school because their film major focuses more on the technology aspects of film making rather than just the creative aspects. The school keeps up to date with technology being used in the industry so when I go to find a job I will have a better understanding of what I will be working with.
What do you hope or plan to study when you attend your college/university? 
I was accepted to the Film and Animation major-Production option. The specific option deals more with live action movies/shows rather than animated movies/shows.
Share one insight/thought for next year's seniors.
Learn to stop caring. Worried to wear something because you're afraid of what someone might say? Why does their life have any effect on yours? You are unique individual and there is no reason why you should be wasting your time trying to "fit in with the crowd." Take risks, make mistakes, and don't let anyone tell you something is impossible.