Aevidum's themes are the focus of "Dear Evan Hansen"
February 27, 2022
Interestingly, the themes and issues dealt with in Aevidum are at the forefront in a new movie adaptation of the Broadway musical "Dear Evan Hansen."
Dear Evan Hansen is a Broadway musical turned blockbuster movie that follows the story and seemingly inevitable plight of socially anxious teen, Evan Hansen. After the tragic death of his classmate, Connor Murphy, Evan finds himself tangled up in a web of his own lies, and is forced to grapple with Connor's death, as well as his own struggles with mental illness.
Dear Evan Hansen's most famous song, "You Will Be Found" comes packed full of deeply resonating and meaningful lyrics such as "Have you ever felt like nobody was there? Have you ever felt forgotten in the middle of nowhere? Have you ever felt like you could disappear? Like you could fall, and no one would hear?" and "There's a place where we don't have to feel unknown, and every time that you call out you're a little less alone. If you only say the word from across the silence, your voice is heard." 
Lyrics like these have inspired teenagers across the globe to continue pushing forward because they are loved, they are heard, and most importantly- they are not alone.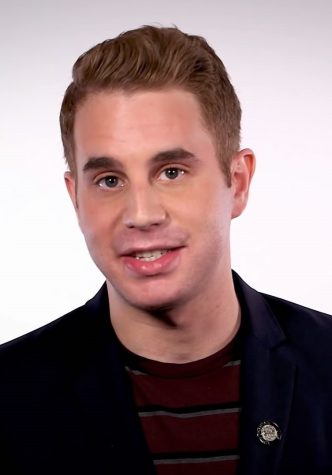 After Connor takes his own life, students Evan,  Alana,  Jared, and others at Connor's high school start an initiative called 'The Connor Project.' This initiative was started as a way to help keep Connor's memory alive and to let students know that they are not alone in their struggles with mental illness. There are obviously huge parallels that can be drawn between The Connor Project and Aevidum. Aevidum didn't have Connor Murphy, but they had Phil Cardin.
Fictional or not, our school community and the students in Dear Evan Hansen felt the same heartbreak that drove them to change the things around them for the better. Mental illness and suicide are not things that should be kept in the dark. The Connor Project did their part to break the stigma after their classmate died, and SHS Aevidum did and is continuing to do the same.
SHS Alum, former Aevidum member, and musical theatre enthusiast Johanna Gelbs touched on why talking about the issues tackled in both Aevidum and Dear Evan Hansen is so important. "Aevidum has changed my life!", said Gelbs. "Speaking about mental health and having a universal understanding that emotions swell has been huge for me." 
When asked why she believed Dear Evan Hansen has become such a sweeping success, Gelbs stated that it's because "it's taking a serious subject matter and makes it 'brighter' with its use of colorful lighting and upbeat songs. It showed teens that it's okay to feel."
SHS Aevidum meets on the 1st and 3rd Wednesday of every month from 2:30-3:30 pm in the library. The code to join the Google Classroom is sgu2nae.
The Dear Evan Hansen Movie is now available on NBC's streaming service, Peacock, and is out on DVD. The Dear Evan Hansen Soundtrack is available on CD, and on all music streaming platforms.
The National Suicide Prevention Hotline is 988. To access the Crisis Text Line, text 'HELP' to 741741.