Poetry Out Loud: SHS student competes at regionals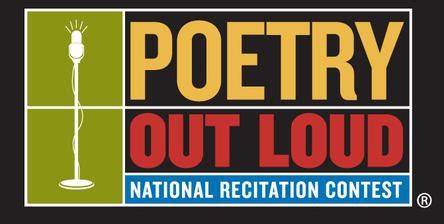 "Poetry Out Loud is an opportunity for students to express themselves through poetry using the words of other poets," said junior Taha Vahanvaty, who recently competed in the competition.
Vahanvaty won the competition at SHS and advanced to regionals, where he finished in second place.  Unfortunately, only the first-place winner advances to states.
Poetry Out Loud took place here in Stroudsburg High in the month of December and will return again next year. It is a competition wherein students memorize and recites poems in front of judges and an audience. If they do well enough they can move onto regionals, states and eventually nationals. The winner of the national title earns a staggering $20,000.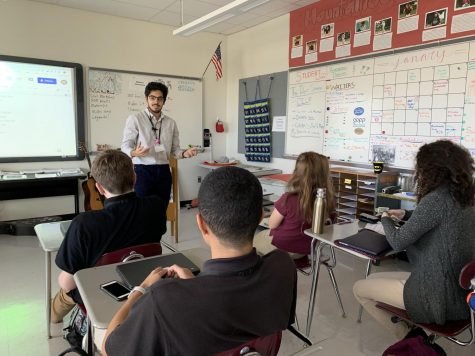 "It's a bummer that I didn't advance on to the regional competition," said Vahanvaty, "But I'm excited to take a shot at Nationals next year."
"It's a great way for students to acquire reciting skills and have an understanding of poetry itself," said Griswold. The poems mean something to the students that pick them and it is interesting to see how the reciting of poems can bring them to life. The collection of poems from which students choose from is on the official Poetry Out Loud website: https://www.poetryoutloud.org/
The competition is open to grades 9-12. SHS English teacher Ms. Shari Griswold hosts the competition every year. For more information, email [email protected].
Leave a Comment
SHS students shine at DeSales University Poetry Festival
Four Stroudsburg High School students were recently recognized for their outstanding poetry in the DeSales University Poetry Contest.
Junior Gabe Guida, junior Alanna Christman, senior Cayla Kouadio, and senior Fernanda Navarro each submitted original poems that were chosen.
There were over 500 submissions from various high schools in the Northeast. Only ten were recognized.
For over 20 years, English teacher Mr. Matt Sobrinski has taken students to the festival.  Sobrinski and colleague Ms. Shari Griswold attended this year with a bus full of enthusiastic writers.
"
These students never cease to amaze me"
— Mr. Matt Sobrinski
"These students never cease to amaze me," said Sobrinski.  "The festival coordinators raved about the batch of poems our SHS writers submitted.  To have four of our students selected out of all those poems is really gratifying."
Guida won the Carol Ann Robertson Prize, while Christman, Kouadio, and Navarro were finalists.  This is the second year in a row that Christman's poetry has been selected.
Below are the winners and their poems, enjoy!
"Every Desert Town" by Gabe Guida
"Three Steps" by Alanna Christman
"The Darkest Despair" by Cayla Kouadio
View 2 Comments