The American Red Cross blood drive reaches out to high school kids again
Yesterday, the American Red Cross hosted a blood drive in the high school auxiliary gym. Students who had filled out a form and turned it in to the guidance office were able to donate. The local National Honor Society chapter provided support and food to those after they donated.
"With every donation you can save 3 lives." The blood donated from each student provides a life source to victims of car accidents, leukemia, etc.
Many of the volunteers that work directly with the American Red Cross return to help again. One volunteer helped the organization for many years. "It's a need in the community and I love working with the people."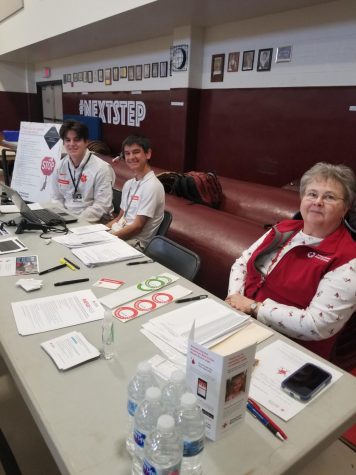 To look out for upcoming blood drives and other ways of helping out the American Red Cross in our community go toAi??Ai??http://www.redcross.org/local/pennsylvania/eastern-pennsylvania/find-your-local-chapter/poconos