Speaker and author performs suicide prevention show at NCC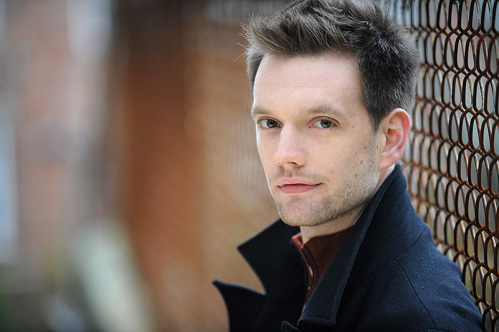 Northampton Community College recently hosted a one-man show on the Bethlehem and Monroe Campuses called Kicking my Blue Genes in the Butt. The purpose of the event was to educate people regarding suicide prevention.
The show was facilitated by Mr. Joshua Rivedal, an international speaker and author. In the first part of the event, a play based on Rivedal's father's suicide was performed.
Afterwards, an educational session took place about Rivedal's own struggles with depression, suicidal thoughts, a review of national and local resources for those who struggle with suicidal thoughts, and an outline of his recovery.
This event was held at the NCC (Northampton Community College) Bethlehem campus (Lipkin Theater) on February 19th, from 11:00 a.m.-12:15 p.m. and the NCC (Northampton Community College) Monroe campus (Pocono Hall) from 3:30 p.m.-4:45 p.m.
"This event is part of a larger effort to de-stigmatize mental illness, promote mental wellness ,and encourage help-seeking behaviors among our campus community," said office counselor Andrea Marcolla at NCC Monroe Campus. "Additionally, this specific program will teach attendees about the warning signs of suicide, and improve awareness about local and national resources that are available to students and/or other attendees who may be at risk."
In January 2011, Joshua Rivedal found himself at the ledge of a fourth floor window, ready to end it all. His father died by suicide, his mother had betrayed him, his girlfriend of six years had left him, and his theater career was in shambles.
After receiving help, Joshua dedicated his life to bringing awareness about suicide prevention and mental health, by founding a non-profit organization called the i'Mpossible Project. "Josh hopes his personal recovery story will help offer hope and inspiration to attendees," said Marcolla.
Till this day, Joshua has toured the world, spoken to numerous groups about suicide, and performed his one-man show Kicking my Blue Genes in the Butt nationwide.
"This event will personally help anyone who attends," said NCC student Kayla Marsdale, a member of the THRIVE program. "It will help individuals understand the struggles of mental illness, and build empathy in our community."
Some students at SHS are intrigued with the one-man show on suicide prevention as well.  "I think hosting this event is a good thing for our community, because mental health in students is a big deal right now and this makes them feel as if they are not alone." said junior Miada Elsayed.
"This show will help people understand how suicide and suicidal thoughts can affect someone," said junior Zoe Stevens. "It will also teach others that suicide is not the answer."
To read more about the i'Mpossible organization and read more of Joshua Rivedal's books, click here.