Common Threads: SHS's dollar store filled with clothing
Tucked in the basement of Stroudsburg high school, there is every shop-aholic's dream: Common Threads.
Racks of men's, women's, and children's clothes as well as shoes, belts, ties, and a section for school approved clothing line the store. Everything in the main room is One Dollar.Ai?? Yes, One Dollar.
Common Threads is a store run by the special needs students, best buddies and various teachers.Ai??Ai??In partnership with Common grounds and Common Clerical, Common threads is a place of learning for students who work there.
ai???Students working there are learning all aspects of retail,ai??? said Ms. Heather Nowosad, teacher and adviser of the store. ai???They are responsible for pricing, stocking, and keeping the store clean and well kept.ai???
Shopping at Common Threads wonai??i??t only help students save a few dollars but will also benefit the students working there. All of the profits made in the store are put right back into the special needs program. When students shop at Common threads, they are helping prepare the students working there gain valuable work experience.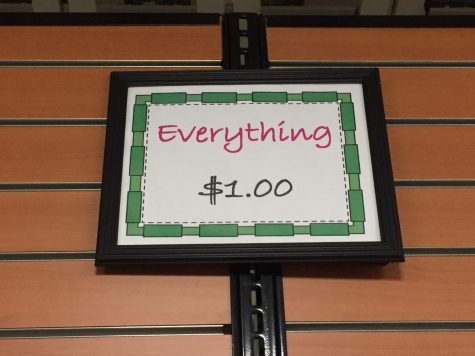 "They may need a little direction but they can get the job done," said Nowasad. "Common Threads is a great place to get the students into a good working habit."
The store is a great starting place to help the students learn about retail and gives them job experience for the future.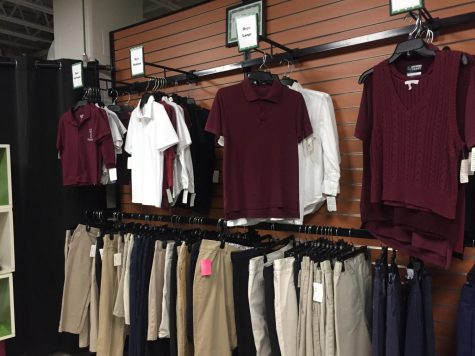 "Working there gave me something to do," said Patrick Edgett a former worker at Common Threads."It's a pretty good place to get extra clothes for a great price and I would recommend it." Edgett also added that his favorite part of working at Common Threads was using the register.
After having a tremendously successful summer full of sales and donations, the folks at Common Threads would like to expand their hours. Currently, the store is only open on Fridays to the students and the public.Ai?? Their hours are from 9:00 a.m. to 1:00 p.m. and after school from 2:30 p.m. to 4:30 p.m. They hope to open on Saturdays, which would provide the general public a great opportunity to shop there.
For more information about Common Threads, email Ms. Nowosad @ [email protected] or at [email protected].
Also, Common Threads is always accepting clothing donations, which can be dropped off at the SHS main office during school hours.Ai??