Northampton Community College (NCC) offers ESL program for adults
ESL teens can turn to high school programs for support; adults can turn to NCC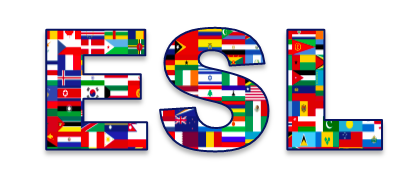 It is an undisputed fact that English is the most useful and utilitarian language in the world. Practically everything we read, hear, or watch is in English, to the point where it is essential for any sort of interaction. However, this insistence on monolingualism can make the lives of many American immigrants confusing and difficult. 
English as a Second Language (ESL), is a national program that specializes in helping individuals learn English as their second, third, or even fourth language. While Stroudsburg High School offers its own ESL curriculum, many students have parents who are not able to access any sort of ESL teaching. This is where Northampton Community College reaches out a helping hand. 
"NCC (Northampton Community College) has helped the community because not only are they well organized but they also offer really great courses," said ESL professor Dr. Lettie Lladoc. "A key part of our ESL class is teaching idiomatic culture alongside the English. You can't separate language and culture. We teach idiomatic phrases and the culture, and that's what I honestly enjoy most."
Lladoc has been teaching English for over fifty years, starting her journey as a Peace Corp member working in the Philippines. From there she ended up coming back to the states and established ESL programs throughout the high schools in Monroe County. Even after her retirement from Pocono Mountain School District as a sociology teacher, Lladoc has continued her passion for teaching English at NCC. 
"Last semester I had 10 students from nine different cultures. It gives my students a chance to learn not only American culture but also the opportunity to learn about cultures from all over the world" said Lladoc. 
America is the epitome of a melting pot. NCC's ESL courses enable immigrants to not only learn English but the ability to navigate the plethora of different cultures and backgrounds they will encounter living right here in Monroe County.
"Even if you know the language, it's vital to understand the culture you are in, and that is what our class offers," said Lladoc. "My ESL students are always learning something, and it's not only English."
For any student who has a parent or relative over 18 who is interested in learning English, please see the links below to find out information on the ESL course costs and how to sign up for NCC's ESL courses. 
Sign-up: https://www.northampton.edu/english-as-a-second-language/getting-started.htm
Course Cost:https://www.northampton.edu/admissions/tuition–financial-aid-scholarships/tuition-and-fees.htm