Student Spotlight on Maria Albuja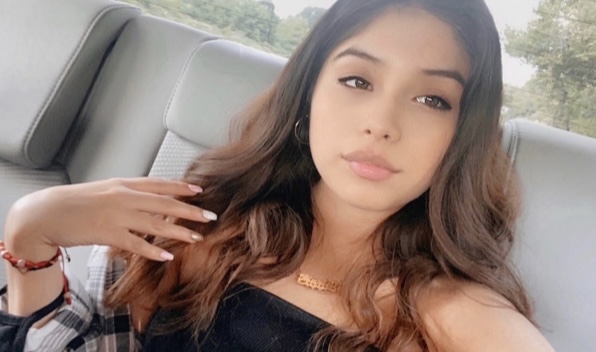 What activities or hobbies do you enjoy outside of school? 
Some activities and hobbies I enjoy doing outside of school are shopping, listening to music, spending time with family, hanging out with friends, and also being involved in clubs.
What are your plans after graduation? 
After graduation, I plan to attend a four year college or university and major in biology with a goal of having a pediatric specialty in the future.
What is your goal for this year?
To stay focused and continue working on myself everyday.
What is something that you have learned in your childhood that has stuck with you?
Something that I learned in my childhood that has stuck with me is no matter the problem or how bad your day was, there is always going to be a solution and a new day to start over.
What qualities do you value in people who you spend time with?
I like to surround myself with people that are always there for me and share some of my ideals and goals. But also people that have a good sense of humor and are just overall fun people to be around.
When you are old, what do you think children will ask you to tell stories about?
Definitely, about Corona and everything that is happening in the world during this time.
Which countries/places would you like to travel to?
I would love to travel the world, but I would first like to go to Hawaii.
What is your life motto?
"Everything happens for a reason."  It's so cliche, but so true.
What values are important to you?
Respect and loyalty are essential. I think it is important to keep your word even if things didn't work out; it is also important to have respect.
What is your favorite thing about yourself?
My favorite thing about myself would be my ambition. I am always pushing myself to do the best, so I can and accomplish what I want.