SHS shines with astounding SPP score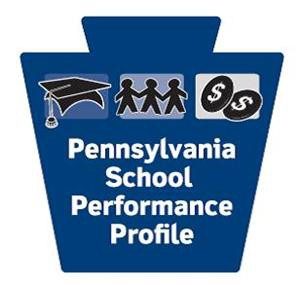 Stroudsburg High School has proven once again just how amazing its students are. The School Performance ProfileAi??(SPP) scores released in the beginning of October rated SHS at a 93.9 out of 100, the highest the school has ever scored so far. However, scores were recently revoked for revising. Now, far exceeding their expectations, the hard work by students and staff have earned SHS an astounding SPP score of 94.9!
The SPP is a score given to schools throughout PennsylvaniaAi??that is based largely on Keystone scores, graduation rate, participation in AP courses, PSAT scores, NOCTI test scores, and the rate of growth in exam scores over the three years.
Out of 952 total public high schools throughout theAi??state of Pennsylvania, Stroudsburg High School placed in the top 20 highest scoring schools! SHS tied only with Upper Moreland High School in Willow Grove and Franklin Towne High School in Philadelphia, and most schools came within only a fraction of a point within each other. In Monroe County, SHS scored significantly higher than its neighboring schools.
When the SPP was first created, SHS scored an 88.9, still higher than most surrounding schools. However, last year's score dropped to an 87.8, which was mainly due to the changes in PSSA testing. This year's impressive score places SHS as the highest scoring high school among neighboring counties!
"We have been pretty successful compared to other county schools for the past number of years," said SHS principal Mr. Jeffrey Sodl.
What exactly do these scores mean for Stroudsburg? Aside from the community, colleges also hear of the rating and gauge what kind of student they're admitting to their school and the type of education they've received.
Many academic changes have been made toAi??contribute to SHS's success. The remedial courses offered for difficult Keystone classes help students improve their scores if they didn't scoreAi??proficient the first time. Individual teachers have also made changes in the way they go about their classes, and students seem to be responding well to these alterations. SHS's proficiency rate in language arts is above 90%, with CDTs helping track student progress.
Stroudsburg High School has become living proof that hard work brings great rewards. This confidence will continue to encourage exceptional work from students and staff to potentially bring in even higher scores for years to come!