Mountaineer staff member recommends podcasts for 2020 – 2021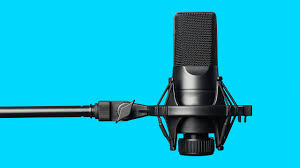 Podcasts have become quite popular in the United States in the past couple of years. 
With categories ranging from educational to horror stories and everything in between, it is no wonder they have been taking over the internet. 
One of the most popular sources to find and listen to podcasts is Spotify.  Of course, there are other ways to listen, as well.  They can be  you can be accessed on one's Google account, as well as most other music-related apps. 
Here are a few of the most popular podcasts from each genre that I have explored.
News & Politics :
"

Consider This from NPR".– This news outlet keeps you up to date on all things happening locally and not so locally. They share what's going on and why you should care.

"Lovett or Leave It" — This podcast takes a more humorous approach to current events and politics, bringing in comedians and other guest stars to discuss current issues.
Comedy:
"The Tiny Meat Gang" — Youtube stars/ comedians Cody Ko and Noel Miller discuss super random topics and attempt to make you laugh with this ongoing podcast.

"Call Her Daddy" — This podcast is not a personal favorite, but it has been suggested a lot by my peers. It follows two girls (and then eventually only one) through their daily lives and drama. They give you a lot of funny advice on all things girly. 
Crime and Conspiracies:
"Last Podcast on the Left" — This is my personal favorite podcast series. It follows three friends as they comedically discuss conspiracies and crimes from the past.

"My Favorite Murder" — This podcast with Karen Kilgariff and Georgia Hardstark is all about different true crime stories for all the true-crime junkies out there. 
Educational:
"Every Little Thing" — This podcast attempts to answer every question from who invented pants to if dogs have belly buttons. This podcast will discuss and answer all your wildest curiosities.

"Dan Carlin's Hardcore History" — This podcast takes an unconventional look at at our pasts and explores topics and events in history from a flipped point of view.
Celebrities:
"The Michelle Obama Podcast" — Michelle Obama dives deep into conversations with her loved ones, friends, and colleagues.

"Conan O'Brien Needs A Friend" — Conan does his usual thing and chats with popular celebrities and Hollywood icons.
Spooky:
"Scare You To Sleep" — This is a very creepy series of different stories read in a very relaxing tone.

"Haunted Places" — This series goes over various 'haunted' and abandoned places, their origins, and odd experiences that have happened at such locations.