Stroudsburg graduate set to compete in Super Bowl LVI
Before he was selected with the 195th overall pick in the 2018 NFL Draft, Sebastian Joseph-Day was a Stroudsburg Mountaineer. This weekend, Joseph-Day will be playing in one of the biggest sporting events of the year: Super Bowl LVI.
This will be the defensive lineman's second trip to the big game. The Los Angeles Rams also made it to the Super Bowl in 2019, a game that they lost 13-3 to the New England Patriots.
Joseph-Day did not compete in the Super Bowl his first time around, but he was present on the sidelines. This trip will be different, though, as the 4th-year lineman will likely be suiting up to try to win the Vince Lombardi Trophy.
There is much more to Joseph-Day than just football, of course. "Bash" is a Stroudsburg High School class of 2013 graduate. His senior year, he was voted "Most Athletic" by the senior class, and he also participated in the high school musical Anything Goes. This was the first musical performed on the new stage in the auditorium.
Stroudsburg certainly has a place in Joseph-Day's heart, and there are many people in the local community who are big supporters of his successes, both on and off the field.
On Sunday night, the Los Angeles Rams will face off against the Cincinnati Bengals in the final game of the National Football League season. This contest is actually being played at the Rams' newly constructed home, SoFi Stadium.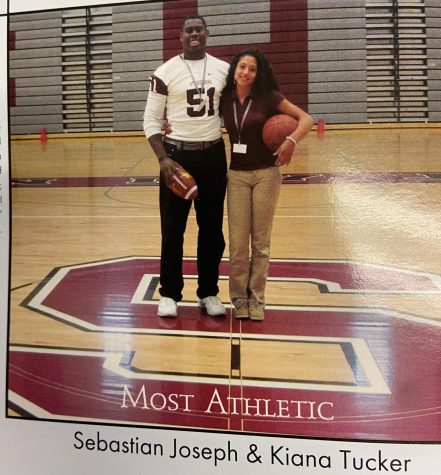 The Super Bowl is rarely played at one of the competing teams' home stadiums since the site for the game is determined years in advance. This circumstance only happens by coincidence when the team hosting the Super Bowl makes it to the big game the same year they are hosting it.
Regardless of what team SHS students are rooting for, Joseph-Day will certainly be a player to watch out for during the game. There are not many individuals that represent Stroudsburg better than "Bash."
To view Sebastian Joseph-Day's player profile, visit: https://www.therams.com/team/players-roster/sebastian-joseph-day/
To read more about Joseph-Day's tremendous impact off of the gridiron, visit: https://www.poconorecord.com/story/sports/2021/03/29/stroudsburg-native-sebastian-joseph-nfl-la-rams-kids-meals-houston/7009490002/