SHS pitcher focused on leading the baseball team to league title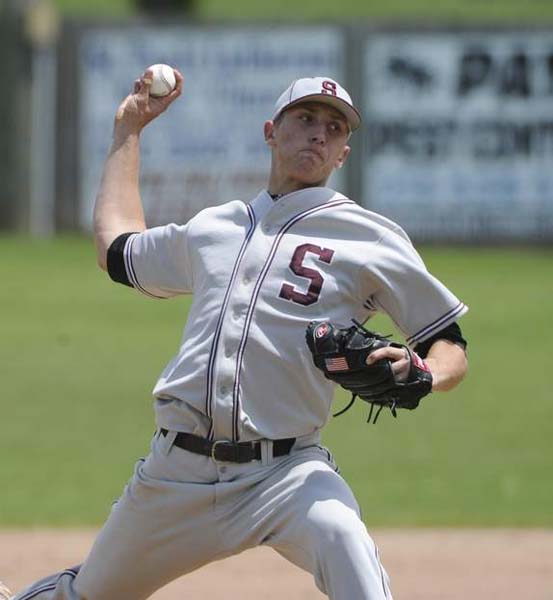 Mike Nikorak, one of Stroudsburgai??i??s most accomplished baseball players, is an example of Stroudsburgai??i??s star athletes.
Nikorak started playing baseball when he wasAi??fourAi??years old. Last year, after wowing everyone by sporting a fastball that reachedAi?? 97 mph,Ai??Nikorak verbally committed to Alabama University. He is currently one of the nationai??i??s top pitching prospects and will most likely enter the professional baseball draft this June.
However, for now,Ai??Nikorak is focused on leading the Mountaineers to a championship. After falling short last season, there isAi??little question that Nikorakai??i??s preparation physically and mentally has been better than ever.
"I know what has to be done and what I need to get the team to be more aggressive on [th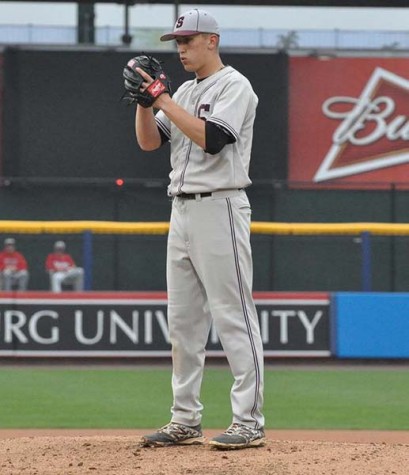 e field], the team knows the expectations this year,ai??? said Nikorak.
One would think that a great athlete like Nikorak wouldAi??excited and socialAi??before a game but Nikorak prefers isolation. Then when he gets on the field, he relies on his teammates to keep him going.
"I like to sit in a corner listen to music, go over pinpoints in my head and try not to get too worked up." said Nikorak.
NikorakAi??has a strict training schedule that lasts at least 8-9 months.Ai??He wants to work on his command and his velocity. His older brother Steve plays a big part in helping him through everything .
"Steve helps me get ready and works on my pitching with me,ai??? said Nikorak "Steve helps point me in which way to go what not to say. Steve basically helped me with everything."
With such a heavily packed schedule, it's surprising to find out that whenAi??Nikorak does have free time, he continues to work on getting better.
"I run, train, and try to relax as much as I can," he said.
If Nikorak does make it big, he plans on staying humble. He won't forget the town that made him who he is.
"I would be grateful regardless [of] what team drafts me. I would come back to the high school I came from and overall try [to] be a down-to-earth guy."
With all the talk that goes on about Nikorak, he only looks at the big picture.
"I want to make every day easier for my parents."