Students looking for FREE adventures, opportunities, and more: Just say YES today!
Taking the first steps to building a great future is certainly not a cake-walk, but thanks to the YES program, it may be as simple as a FREE canoe ride.
The Youth Employment Service (YES) of Monroe County is going to be holding a team-building event from 9:00 a.m. to 3:00 p.m. on September 23, 2017.Ai?? Interested students must sign up today.
This event is free to attend and provides breakfast, lunch, and a canoe ride. Anyone aged 14-21 is welcome to check out the event, as well as attend the YES programai??i??s orientation held on September 21.
Other programs offered by YES include Project Success Beyond, YES Spirit Girls, and Project Success Boys Fitness Club — and they are all free.
There will be an orientation for these programs tonight (SeptemberAi?? 21)Ai?? atAi?? the Monroe campus of the Northampton Community College.Ai?? The event will be heldAi?? in the Keystone Building from 4:00 – 5:00 p.m.Ai?? Interested students should bring their photo ID and a copy of their insurance card.
ai???I especially enjoy Spirit Girls and the YES program radio show. I believe there is a lot to learn from these programs,ai??? said senior Melissa Rivera, a member of the YES program.
The most important service provided by the YES program is helping with youth employment. The YES program opens job opportunities to youth by covering the expense of training for jobs and partnering with prospective employers.
ai???When kids come in, you see such a big difference. Success rate is around 95%,ai??? said Ms. Barbara Scanlan, Event Coordinater for the program.
The YES program meets every other Saturday to learn about scholarships, career opportunities, resume writing, and much more. The program lasts from September to May, and if members meet the requirements by the end of the year, they will receive a certificate of completion.
The YES program helps students further their future every year. For more information about the free canoe ride and more, refer to the links below.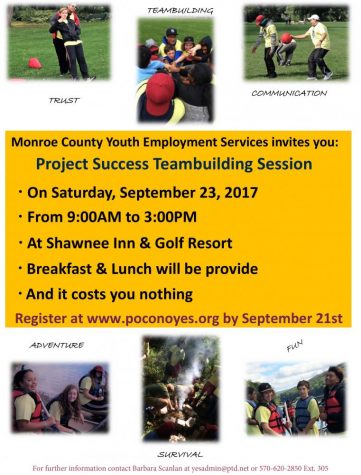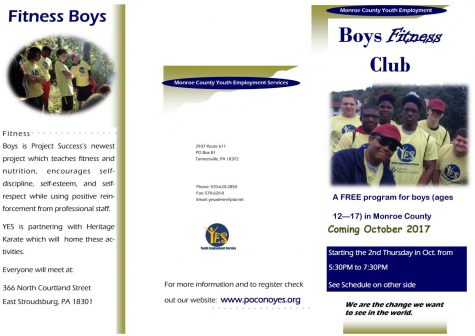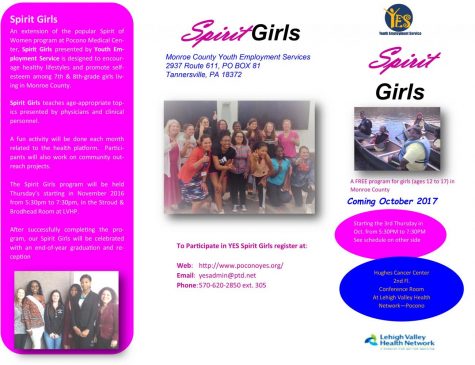 Application:Ai??https://poconoyes.wufoo.com/forms/r1fgutab0ppeoqw/
Website:Ai??http://www.poconoyes.org/