Common Grounds students take field trip to East Gourmet Buffet
Members of Common Grounds are going on a field trip to the East Gourmet Buffet on Wednesday, April 25. The purpose of the trip is to show appreciation for the hardworking Common Grounds staff.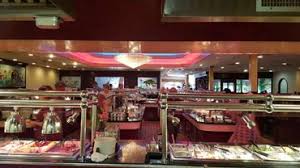 "I can't wait for the Common Grounds field trip", said junior Alicia Laing.
Common Grounds is a student-run coffee shop in Stroudsburg High School, and it's located right outside the gym lobby. There are nearly 60 students who work at Common Grounds. They do not actually get paid: rather, they get one free drink a month.
These students not only learned the jobs, but are also great with the customers. said adviser Ms. Lori Bochon.
According to Bochon, Common Grounds will pay for the staff's food and drinks. Student workers will spend periods 5 through 8 on their field trip.
Common Grounds is open Monday through Friday, periods 1 through 3.