Students could enroll in reading programs for fall 2018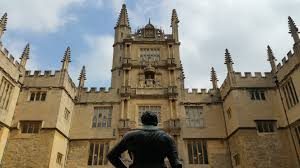 For students and adults, a summer reading program is available to improve reading skills and comprehension.
This summer reading program accepts and tutors all students ranging from 4 year olds entering kindergarten to college students and adults. The deadline for the event is on July 28.
These reading programs are offered by the people of Temple University and University College. Registrations are open in East Stroudsburg, PA and Stroudsburg. PA.
The location is the Presbyterian Church, 55 Smith Street for East Stroudsburg. ranging from 8:30 a.m. to 5:00 p.m. for everyone ages 4 and up.
The deadline for Stroudsburg is on July 29 and the location for the reading program is: Temple Israel of the Poconos, 711 Wallace Street. Every session lasts an hour to an hour in a half. It ranges from 9:00 a.m. to 6:15 p.m.
The purpose for these reading programs is to prepare students for when they return to school in the fall of 2018 and for adults, who are in a field where reading and comprehension are on the rise.
If you are interested, you may call the company number: 1-800-570-8936 or go to their website:
http://temple.readingprograms.org/?gclid=EAIaIQobChMIqMLStOKt2wIVliWBCh2gygDmEAAYASAAEgJ0xPD_BwE