Google Classroom helps students and educators at SHS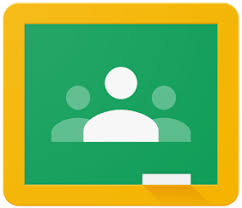 Have you ever forgot to do a homework assignment? Or to complete a project within the appropriate deadline? With the help of Google Classroom, students have the ability to complete assignments right at their fingertips — and from practically anywhere at any time.
"If students have access to Google Classroom, students should face no problems completing and handing in assignments on time," said SHS principal Mr. Jeffrey Sodl.
Google Classroom also opens up the possibility of textbooks and assignments becoming digitally widestream. If assignments and textbooks become more accessible online, this could save schools money for school supplies, paper, and textbooks. As a result, more educators and students believe that Google Classroom should be more widely integrated in the public education system.
However, there is a common consensus among students and educators that there are many classes that do not need to use Google Classroom or technology for educational purposes. These classes tend to heavily rely on group discussion, collaboration, and face to face interaction.
Although there is a lot debate about the effectiveness of utilizing technology in classrooms, Google Classroom can certainly help students complete and submit assignments on time.