The Pocono Bazaar offers unique shopping and entertainment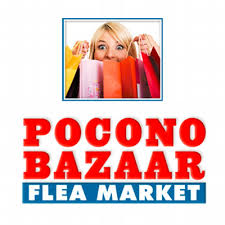 There are many places in the Poconos where you can buy an assortment of all sorts of items, but the Pocono Bazaar could be the next best alternative to getting all of your items in one place. The Pocono Bazaar is located on 1 Municipal Drive in East Stroudsburg, PA.
The Pocono Bazaar is a flea market that provides accessibility to a wide variety of options and stores. There is a huge amenity of items that people can choose from to suit their personal needs.
The flea market also hosts activities that people can participate in, aside from checking out the huge assortment of stores. Every weekend, the flea market hosts events in the parking lot or in the middle of the plaza. 
Recently on September 30th, there was a car show for all types of cars; ranging from old cars built in the 1950's, to today's newest car models. 
There was also an Elvis Presley impersonator event on June 30th and July 1st. The impersonator entertained various customers as they shopped in different stores. 
The Pocono Bazaar hosts a wide variety of special events every year, such as performance concerts, singing concerts, and much more! Fore more information on Pocono Bazaar events, call 570-223-8640 or go to poconobazaar.com.