Eastern Monroe Public Library hosts family fun activities for all ages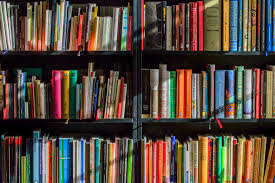 Have you been looking to get yourself more involved within the greater Stroudsburg community? Well, the Eastern Monroe Public Library has many opportunities for students who are interested.
The Teen Advisory Board is just one of them! This club prepares programs and events for teenagers in the community and recommends books to kids who like to read.
 The library also hosts test preparation clubs for the SATs and ACTs, as well as Business legal resources.
Another club is the Omnivorous Readers Book club, which is not your normal book club. This book club has each participant bring in their own titles in order to share more stories and come up with more ideas.
The library does these events to get people involved into unique things!
These clubs, and many more, meet once a month at a scheduled date and time.  If you want to explore more of these fascinating clubs that intrigues you or find a fun event that you want to join, please check out the Eastern Monroe Public Library website for more information.