SHS ranked as the top county school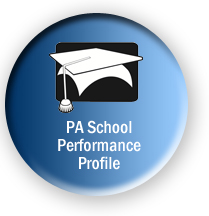 The entire SHS community has a right to be proud.  The high school was recently ranked as the top school in Monroe County, based on its Pennsylvania School Performance Profile (SPP) score.  The SPP scores apply to every county in the state.
The SPP scores are a part of the Educator Effectiveness System, and they are used to rate schools in the same county to show which one is rated as the best school in that select county. This applies to public schools, charter and cyber schools, and career and technical schools in all counties that are eligible to be rated.
A score from the SPP is based on principal and teacher evaluations, classroom observations, teacher specific data, elective data, and building level data. Academic performance is also a factor, as it makes up 15% of the teacher and principal evaluations, so students' scores can either benefit or hurt the school's overall score.
Stroudsburg High School earned a ranking of 85.5, highly out-ranking other schools in Monroe County. Pocono Mountain East High School East was the closest with a score of 75.
"SHS has a highly ranked SPP score due to the revision of the curriculum, in which we develop classes to fulfill the needs of our students, " said SHS principal Mr. Jeffrey Sodl. He also believes that the teachers have a great impact on the success of the school's exceptional SPP score.
"Our teachers look at test results data to see where students are deficient and how to address them," said Sodl. "I have expectations for the teachers, as they have expectations for me to be the best we can be."
Sodl also believes that SHS teachers are prepared to help students regardless of their students' skill levels. "A lot of schools use their best teachers for only advanced classes, but this school doesn't," said Sodl. "We have a mix of good teachers teaching upper and lower level classes."
Junior Waqar Mir, who is enrolled in advanced math classes, believes that the teachers at SHS do a very good job at teaching as well. "The advanced math programs are very exceptional," Mir said. "I don't find the math to be very hard because the teachers make it easier to absorb information."
According to Sodl, SHS is strong academically, but the school is much more. "Our school culture is very accepting, and we promote a safe and fun learning environment," explained Sodl.
For additional information about SPP scores and how schools in Pennsylvania are evaluated, visit www.education.pa.gov .