Wing Night comes to SHS
Class of 2020 sells wings to fundraiser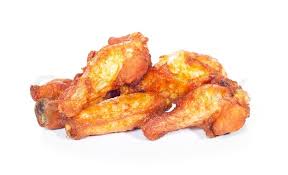 I am pretty sure we have all tried wings before. Stroudsburg High School is hosting an event that is called "Wing Night". It will be taking place in the Stroudsburg High School cafeteria on May 17, 2019.
It is one dollar for admission and it comes with a drink as well. Each wing will cost 55 cents and $6.00 for a dozen.
It was brought back this year by the class of 2020. The class president of class 2020 is sophomore Avery Francis sophomore. The adviser is Ms. Shari Griswold. The money that is raised for this event will go to the class of 2020. The class will be benefiting and the community will be enjoying wings as well.
This will be the second time that the class of 2020 will be hosting this fundraiser. Last year, they sold out and this year they will doubling up the wings.
"I think this fundraiser is definitely one of the best of the year. It is so much fun!" said Frances.
There will be voting taking place on which sauce was the best for the wings.
The doors open at 6:30 and there were also be other snacks provided as well. There is also a take out option as well. For more information on this event contact:
Avery Frances(class of 2020 president) : [email protected]