SHS College Fair: Students get to explore options this Friday
Over 40 colleges will attend the fair this Friday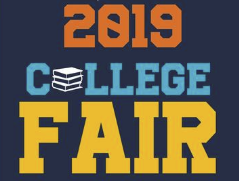 It's that time of the year. The air begins to crisp, the leaves start to fall, and the overwhelming anxiety of college begins to settle in. 
For those students who are still floating aimlessly in the everlasting purgatory of the college admissions process, SHS guidance is offering a helping hand. This Friday, over 40 colleges from throughout the state will converge in our gym to help students gain a better sense of where they want to go and what they want to do for the next chapter in their lives. 
"It is ideal for students to be able to physically visit the college campus they are interested in attending," said head guidance counselor Ms. Theresa Onody. "But if they cannot do that, attending a college fair gives them the ability to interact with someone from their college(s) of interest instead of just gathering information from their website."
This is a great opportunity for juniors and seniors to gain a better idea of what type of college they plan on attending. For students that have no idea as to what type of college they are looking for, this is an amazing opportunity to find out more about what options exist right here in PA.
All seniors will receive a pamphlet consisting of information to help them navigate the college fair and some questions to ask the attending colleges. Seniors will also be given two raffle tickets that they can use to enter into a plethora of college swag items the colleges will be bringing. 
Seniors will be called down from their classes during 2nd period, and juniors will be called down during 3rd period. 
Here is a list of colleges that will be attending the fair: 
Albright College
Alvernia University
Barnard
Bloomsburg University
Cairn University
Clarion University
CDE Career Institute       
Delaware Valley College
Desales University  
East Stroudsburg University
Eastern University
Fairleigh-Dickinson University
Job Corp    
Harrisburg Area Community College
Johnson and Wales
Juniata College
King's College
Kutztown University
La Salle University
UPenn 
Lock Haven University
Mansfield University
Marywood University
National Guard
Northampton Community College
PA Careerlink
Penn State
PHEAA
Pittsburgh Technical Institute
Seton Hall University
St. Joe's University
St. Luke's school of nursing
Universal Technical Institute
University of Bridgeport
University of Scranton
University of Vermont
Wilkes University
Wilson College
Moravian College
Misericordia University