What does Christmas mean to today's society?
This holiday is still special to most Americans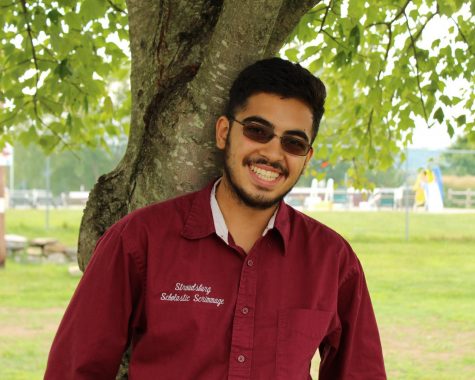 More stories from Taha Vahanvaty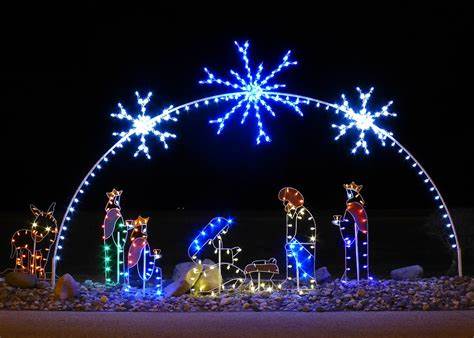 The Christmas vibe is impossible to ignore while walking down Main Street this time of year. Whether it's the new Starbucks coffee cup design or KFC's new Christmas Dinner Box, the festivities not only fill the air, but also our coffee and food. But while walking the same sidewalk on Main Street, surrounded by Christmas commercialism, the bumper sticker "Keep Christ in Christmas" catches the eye. Americans know that Christmas originated as a religious holiday. But the question arises: is religion still driving Christmas today?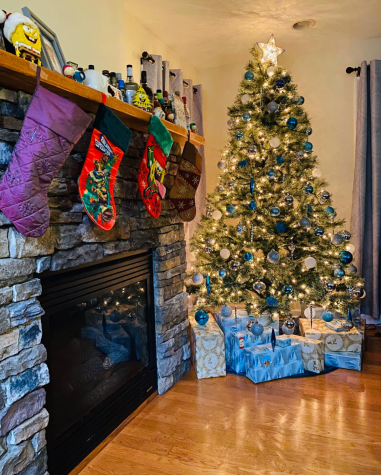 As students find themselves half-way through December, it is important to establish the variance of cultural and religious holidays that have continued to influence our society throughout the decades. During this season, we recognize several annual observances such as Hanukkah, Kwanzaa, Omisoka, and Boxing Day. But by far the most popular holiday throughout America has been, and is currently Christmas.
Christmas has been prevalent for the greater portion of recorded history and is celebrated worldwide. It is most recognized as the annual Christian celebration of the birth of Jesus of Nazareth, and it is often celebrated by the exchanging of gifts, vibrant decorations, Christmas trees, and the long-anticipated wait for "Santa Claus".
The percentage of people who celebrate Christmas remains at a constant 90% throughout America. However, this relatively high statistic is very odd given that American society has started to stray away from the customs of modern religion. Approximately three percent of American teens identify as "religiously unaffiliated" or "atheist", and that statistic has only been steadily increasing over the past decade. 
"
The struggle we have today is that kids are trying to find who they are, they are desiring something, and they can't find it in traditional religion.
— Pastor Dana Antal of Stroudsburg Wesleyan Church
"The struggle we have today is that kids are trying to find who they are, they are desiring something, and they can't find it in traditional religion," said Pastor Dana Antal of Stroudsburg Wesleyan Church.
While a vast majority of Americans still celebrate Christmas, most find the religious elements of the holiday are emphasized less than in the past. Fifty-six percent of Americans believe that the religious elements of Christmas are emphasized less now than they were in the past, but only 32% of Americans say that development bothers them either "a lot" or "some", according to the study. 
In 2017, 55% of Americans said they celebrated Christmas as a religious holiday, whereas 33% said that they celebrated it as primarily a cultural holiday, and nine percent said it was both religious and cultural. 
Although this holiday is deeply rooted in religious reverence given its Christian origins, it has become more of a cultural celebration than the actual spiritual denominations it originated on. In simpler terms, Christmas has evolved into more of a cultural holiday than a religious one.
In response to this societal shift, there has been an obvious communal disagreement over whether the holiday should be celebrated more as a cultural holiday or remain solely as an anniversary of religious traditions. On one side, Christians denounce those who refuse to celebrate religiously because they might see it as an appropriation of their beliefs.
"
In my religion, and for me as an individual, religion and Christmas are intertwined with each other, Christmas is really important to me and my family and my religion
— Luke Beebe, Senior
But on the opposing side of this argument, those who celebrate Christmas culturally see the festivities as an opportunity to reconnect to their morality.
"Christmas is honestly just a time for me to have fun, relax, and appreciate my friends and family," said junior Thomas Mathieson. 
While statistics may show that Americans are drifting away from the traditional religious observance of Christmas, there is also clear evidence to prove that no matter the religious background of the individual, Christmas holds a universal message.
"
The universal underlying message of Christmas is that God loves us and how we are loved and accepted as a community, and as individuals
— Micheal Antal, Senior
While teens may hold many different beliefs on the subject of religion within Christmas, many agreed that simply appreciating one's friends and family is the most important value.
"Regardless of whether you follow it as a religious holiday or not, Christmas is a time for friends and family to come together and spread joy," said sophomore Ethan Wagner.
For more Christmas themed Mountaineer content check out our Holiday Tiktok competition submissions
For more information on how religion affects teens check out the link below: https://www.pewforum.org/for-a-lot-of-american-teens-religion-is-a-regular-part-of-the-public-school-day/
For other important American holidays: https://www.estavisaus.org/most-important-public-holidays-united-states
Leave a Comment