Stroudsburg chess team wraps up successful season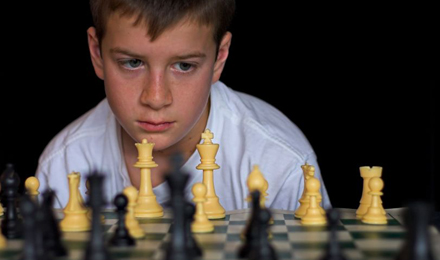 What is chess team? The chess team is considered a varsity sport here at Stroudsburg High School.   The students who compete on the varsity and junior varsity teams are handpicked from the Chess Club, which begins after the end of fall sports. In order to determine who gets on the varsity team, they play among themselves at the club meetings. The club meetings still take place even as the competitive players compete at games.
The team competes against teams in the PIAA region.  They travel to other schools to participate in various tournaments and competitions.
SHS's chess team was led by senior co-captains Elizabeth Mathiesen and Deandre Tillman.
The team has found great success with Manuel Fors who is the first board this year. This means that he is the top player on the team and plays against other schools' best players.  He dominated with an undefeated season against other schools.
"I've been playing chess for a really long team and it's great to finish off my senior year strong," said Fors. "Chess can be intimidating playing against one person, but it's rewarding to beat someone of your own ability. It was only you to cause you to win."
Tillman is proud of the chess team's success.
"The team has been second best in the region for longer than I've been here," said Tillman. "I hope to see the success continue for years to come, and it is great to be a part of this team."
It is too late to join the team this year, but students can still participate in Chess Club by coming to their meetings. The chess team derives from the Chess Club, which is just casual playing of the game without the competitiveness of being on the team. If students are good enough, they will receive a proper varsity letter to go on their transcript.
Ms. Danielle Ramstine is the current coach of the chess team and club leader of the Chess Club.
For more information, contact Ms. Ramstine via email: [email protected].