The 2020 presidential election has been filled with drama
Electoral College names Biden the next president of the USA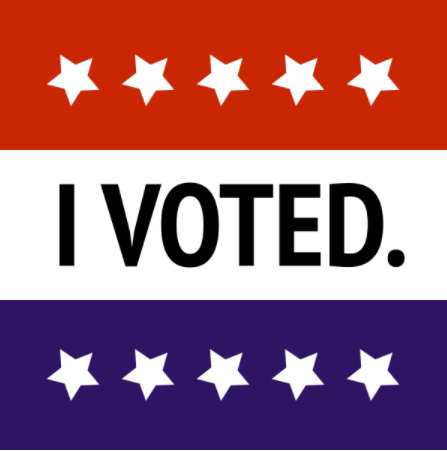 The 2020 election has made for a great deal of media coverage — and five weeks later it is still buzzing.
On the federal level of events, nations and leaders all across the globe bore witness to one of America's most taxing elections ever. While there stand an array of allegations in regards to practices and protocol taken during the ballot counts, the Democrats have won the presidency. Mr. Joseph Biden, the president-elect, totaled amassed 81,255,933 votes, which is approximately 9 million more than current president Donald Trump received.
In a similar fashion, the Democrats ultimately maintained and increased their majority in the House of Representatives for two more years. This leaves the House occupied with 222 seats for Democrats, and 211 seats for Republicans.
Another crucial aspect of US democracy and government revolves around the Senate. Republicans currently control the Senate. The Senate Majority Leader is Mitch McConnell, and the Senate Minority Leader is Charles Schumer.
As of now, in the Senate, the Republicans are in control by a few seats.  This could change soon. In Georgia, two seats have yet to be determined.  There will be a run-off (another vote) on January 5.  Those two seats will actually determine who will control the Senate for the next two years.
While the majority of Americans are moving forward with the transition towards the inauguration of Biden on January 20, 2021, current president Donald Trump continues to claim that widespread voter fraud has taken place in this year's election, insisting that he has actually won.
"I WON THE ELECTION, BIG" tweeted Trump.
In an election responsible for record-breaking numbers, incredible turnout rates, and persistent debates, evidence of alleged voter fraud has yet to be presented in any substantial or valid capacity within the judicial litigation system. The likelihood of another four years of current President Trump is slim to none.
Monday's Electoral College vote only reaffirmed the victory of President-elect Biden. This became official as California's votes gave a push ahead of the 270 electoral college vote threshold needed for victory.
"The electoral college has spoken," said Senate Majority Leader Mitch McConnell. "Today I want to congratulate President-elect Joe Biden."
While more and more Republicans seem to be publicly acknowledging a Biden win for presidency, Trump's legal team seems to be searching for a recourse in their legal efforts to challenge the votes of key states in the November 3 election.
The efforts of nearly 40 cases (challenges by Trump) have been turned down or rejected by states and judges all across the nation. The most recent blow to Trump was the rejection of a Texas lawsuit by the Supreme Court. This lawsuit challenged the results of four battleground states, including Georgia, Pennsylvania, Michigan, and Wisconsin.
"While we know there are many unfounded claims and opportunities for misinformation about the process of our elections, we can assure you we have the utmost confidence in the security and integrity of our elections, and you should too," said former United States Director of the Cybersecurity and Infrastructure Security Agency, Chris Krebs.
Leave a Comment