Voter Registration coming to SHS on March 30
This is an opportunity for older students to join the political process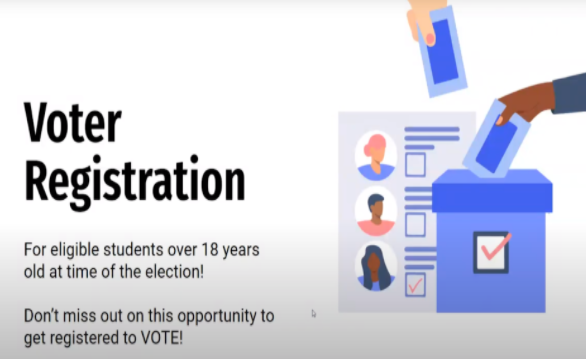 The next generation will have the opportunity to make its mark on the world at SHS this week.
If you turn 18 years old by May 2, 2022, you are eligible to vote in the primary elections!!
On Wednesday, March 30, Student Government will be hosting a Voter Registration Drive during an extended homeroom. The goal is to get all seniors who are eligible to vote registered online!
 In order to register, you need either your PENNDOT ID/DRIVERS LICENSE or the last four digits of your SOCIAL SECURITY NUMBER. 
Many students doubt the value of the vote. Some even feel that it is pointless. 
Junior Jessica Brady, Student Government vice president, has a different point of view.
"I think it's important for this generation to vote because everything that has happened in the past few years has been out of their control," said Brady. "This is their chance to have a say in who represents them and what happens in their country."
Remember that PA is a closed election state, this means that if you do not select either the Democratic or Republican party as your political party, you cannot vote in the primary elections!