Temple University and SHS National Honor Society aid Haiti
Lauren Butler from Stroudsburg's class of 2015 recently traveled to St. Francis Xavier Orphanage in Haiti to distribute donated toys, school supplies, and other tools. Butler, a freshman at Temple University was able to do this with the help of the non-profit organization Project Haiti and National Honor Society. Ai??NHS president Alexa Vaghenas and adviser Ms. Theresa Onody set up a donor drive in early January after Butler approached them about the trip. Ai??Temple University spearheaded this trip to benefit this specific orphanage. Project Haiti also supplies medical equipment, education, and other related supplies.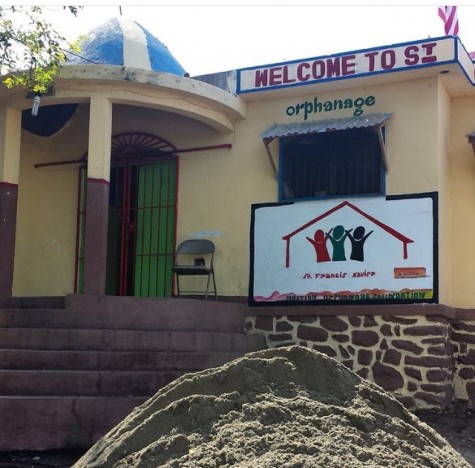 National Honor Society was very supportive of this project. As a student run organization that benefits causes around the community, Ai??they are "always looking for new ideas and new projects" according to Vaghenas.
"We had never heard of this before. I think it's something that's only at Temple University," said Vagehanas. "Usually we do only local volunteer work."
Vaghenas used the same template for the donor drive that was used for previous volunteer events. However, the video shown in homeroom about Project Haiti was unique to NHS and wereAi??inspired by the multiple Mini-THON videos.
Butler returned from her trip in early March. The president of Project Haiti, Mr. Richardson Metis, assisted her on this trip as well as vice president Michael Sharkey, treasurer Ari Chernoff, and many other members. Ai??Butler described Haiti as "very poor" and "truly beautiful."
"People hung out in the street and there was trash everywhere and there are shells of buildings everywhere," said Butler," Thatai??i??s kind of what Haiti is now, a bunch of remnants of buildings, like foundations and pieces of walls, that people fix up with tarps and slabs of tin and then occupy.Ai?? As we got further from the city though, there was a lot of green and amazing views of mountains and forests and fields," she added.
Once Butler and her organizationAi??reached the orphanage after about a four hour drive, they gave the donated items to the 19 children at the orphanage. Included in the items were toys, coloring books, story books, and sport equipment like soccer balls. `
"It was amazing to help the kids," said Butler. "To see them in a much more impoverished situation, and find such creative ways to have fun and still be happy, is pretty inspiring and makes you appreciate everything here. Despite the language barrier, the entire group of kids at the orphanage and all of the workers there really made you feel like family."