SADD raises awareness about destructive decision-making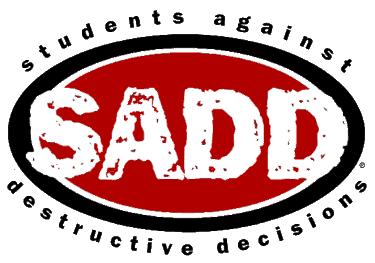 ai???Students Against Destructive Decisionsai??? — That is what SADD stands for. SADD is a very active club at Stroudsburg High School. Their main purpose is to raise awareness for victims and to try preventing distracted and drunk driving.
There are approximately 90 students signed up to take part in SADD, and about 30 students attend the meetings that take place every other Thursday.
ai???I enjoy SADD because we foster values that can save lives," said presidentAi??Gabriella Mohring, a senior.
SADD has been raising awareness for 36 years since its founding in 1981.
According to Mothers Against Drunk Driving (MADD), Ai??in 2015 about 10,000 people died in drunk driving accidents in just the United States alone. To raise awareness for these victims, students take part in many activities that promote awareness for distracted and drunk driving. Some examples of events that SADD takes part in are prom and Day of Silence. For prom, students in SADD make bags with candy Ai??in them (Dum Dum lollipops and Smarties) to give to prom goers. The bags contain important reminder messages such as ai???Donai??i??t be a Dum Dum," "Be a Smartie," and "Drive Safe.ai???
On the Day of Silence, students are assigned a specific time to ai???dieai???. Once the students ai???dieai???, they cannot talk for the rest of the day and they must change into black clothes. This shows support for the victims that have succumbed to car accidents due to distracted or drunk driving. According to the MADD statistics, there are accidents due to drunk driving every 51 minutes.
SADD is an important club to get involved in because it raises awareness for something so relevant in our nation.
As it says on www.sadd.org: ai???Empower. Engage. Mobilize. Change."