Students publish stories and more through media website Fusfoo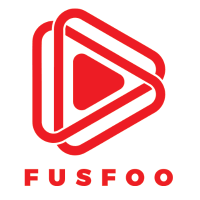 Imagine you – yes, you – being part of a national news network similar to CNN or FOX news. Now try to see yourself creating and publishing stories that can be seen by students from California all the way to New York.
If this opportunity sounds exciting, then you should join Fusfoo today.
Fusfoo is a national media website that incorporates the creative stories and videosAi??made by students, into a site that can be viewed by anyone. On the site you can find stories that advertise scholarships, spread awareness on issues relevant to you, and to those around you.
ai???The site actually started as a place where students could post things theyai??i??re interested in without having to worry about being bullied," said adviser Ms. Leah McKain. ai???Last year we were part of the pilot program.ai???
Over time the site starts to create a portfolio of all stories submitted by each student. Some of those stories may even be ones that were featured on the siteai??i??s national news network. This kind of national publicity can give students the edge on a college application.
This club is also very flexible for anyone with busy schedules since it can be accessed and edited online. Along with that, students donai??i??t have to be enrolled in a journalism class in order to contribute.
"
Last year we were part of the pilot program.
— Mrs.McKain
If students are interested in creating stories or videos that spread awareness on topics, they should see McKain in room F110. She will help them up their own Fusfoo page. After that, they can just start posting. The classroom code for the club is 3yffbb0. Go to the Fusfoo website, fusfoo.com, for any more information.