SHS teachers share their thoughts for Teacher Appreciation Week !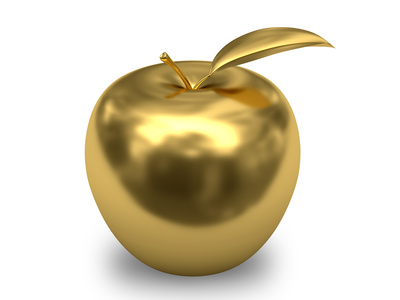 Often times, teachers are not given enough credit. They make creative assignments, they grade endlessly, and they put up with us. Teachers play a big part in shaping the future of each generation and providing us with the knowledge and discipline we need to succeed.
In honor of Teacher Appreciation week (Monday, May 8 to Friday, May 12), we asked SHS teachers to respond to some questions relating to the school, the community, and their jobs. Their responses are listed below, so check out what your teachers have to say. And, this week, donai??i??t forget to thank a teacher for all that they do!
*Teachers, if you did not get a chance to respond to our questions before, it is not too late. Send your response to [email protected] OR comment below and we will add it to the story. Thanks!
What is your favorite part about working at Stroudsburg High School?
Mr. A. Kurnas – I can't get over how generous and fun our students are. I really love coming to work here because of the students.
Mr. Cassady – What I like most about teaching at Stroudsburg is when I see the lightbulb go on with students who finally "get it" and I was a part of them finding that moment. Ai??Whether it is in band or Theory or watching another sport or activity, that moment of realization of YES I CAN makes it all worth it!
Ms. Emert – What I enjoy about teaching At Stroudsburg. Ai??I love the diversity. I enjoy learning about the students from different cultures and backgrounds.
Ms. McKain – I love teaching at Stroudsburg High School and can't even imagine teaching anywhere else! The students here are accepting and caring students who make a difference in our community, and will definitely make the world a better place as adults. They are creative thinkers and problem solvers, and inspire me to be a better person.
Ms. Rogers – The students at SHS are some of the kindest and caring young people i have met. Recently, I had to have unexpected shoulder surgery. Upon returning to school, wearing an immobilizer, I was amazed daily at the number of students (besides the students I have in class) who asked me how i was, if i needed help or who simply opened a random door for me along our travelled path. I have noticed before among students for each other, but i was really touched by the genuine show of concern i encountered throughout my days.
Mr. Sobrinski – We all have the opportunity to wake up and challenge life. Ai??A teacher is confronted with that possibility every single period of every single day of the school year. Ai??What a gift. Ai??If we are open to new ideas/concepts/insights, then we can encourage our students to approach learning with a similar sense of curiosity. Ai??Finally, it is a two-way street. Ai??Teachers can learn plenty from students, as well.
Mr. T Kurnas – Staff and Students,
After 15 years here at Stroudsburg High School I want to express gratitude to the staff and students for making the place I work at such a source of pride. Teaching is a second career for me as I did not become a teacher until I was 43 years old. I can honestly say that I have never regretted taking the steps to change my work life and the path that brought me here.
I am proud of being a member of this staff. It is an honor to be able to call myself a colleague as I witness the daily dedication and effort that this staff puts forward.
I am also grateful to have come to know so many fine students and their families.
I consider myself fortunate.
Thank you all
What qualities make Stroudsburg unique?
Mr. George – The broad diversity of students in the Stroudsburg community makes each day interesting, challenging and unique.
Ms. Wood – Stroudsburg has a club/activity for almost anything. Ai??From Anime to Aevidum to Mini-thon, there is a club/activity for EVERYONE! Ai??We have a sense of community and school spirit like no other!
Ms. Rogers – If i had to choose ONE quality which makes us unique it would be the overwhelming sense that everyone in this building is valued and counts! interactions that i have witnessed between students daily make me feel proud that i get to be a part of this community of caring individuals!
Ms. West – I think our kids are much more accepting of differences than in the past. Seeing our "regular ed" kids interact with our special needs kids is so heartwarming. Yes, there's still bullying and cliques but we've really come a long way in promoting acceptance and fostering a sense of community and belongingness. We have some amazing clubs ("Best Buddies", GSA, Interact, Aevidum- read more about them here : https://shsnews.org/category/clubs-activities/) and programs like "Common Grounds" and "Common Threads"
What is something you have learned from your students?
Ms. Lobasso – I have learned that students at SHS are amazing! Ai??They genuinely care about their classmates and their teachers and have a real interest and love for their school
Mr. Lanfrank- Not to be extra my guy, but I am using mad slang words. moreless they have put me on to the lit life. tbh I'm not a dub anymore so I don't get packed up…I'm part of the fam moreless.
What is your most interesting experience at SHS?
Ms. West – my best SHS memories are from the time when we used to be allowed to take field trips. I also used to take my classes out to monitor the stream (Little Pocono) behind the school. We shared our data into a state-wide database. Ain't nobody got time for that now!
Ms. Batt – The tradition of making Homecoming floats has been one of my favorite yearly experiences at Stroudsburg High School.
Mr. Batt– Stroudsburg Mini-Thon is a great indicator of who we are as a school. Ai??To see students make sacrifices, both monetary and physical, in order to give to others best shows our character and sets us apart from other schools. Ai??Our school performs well in the classroom, on sports fields and courts, in academic and competitive club arenas, etc . . Ai??but Thon is by far the coolest thing we do.
What activity at Stroudsburg has positively impacted you the most?
Ms. Sickler – FBLA has impacted me the most at SHS because it's exciting to work with so many wonderful students and see what they accomplish each year. Ai??One of my favorite things about FBLA is the chance to meet and work with so many students that I don't have in class. Ai??FBLA is a club for anyone and everyone!
Mr. Lanfrank – Ai??Advising the Young Democrats Club gave me hope that HS students care about what happens around them and will become and stay politically active. They also gave me the nudge to run for office!