FusFoo goes hand-in-hand with the Mountaineer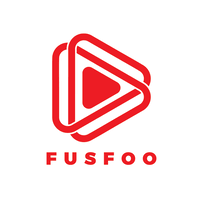 Have you ever wondered how you can write about YOUR interests and the news around you, without any restriction from your school? The Stroudsburg High School presents an exciting club for you to join: FusFoo, a national, school-wide media website that is a newspaper for ALL schools to join!
Run my Ms. Leah McKain, this club yearns to push students in the direction to becoming aspiring writers, photographers, and even artists by posting high quality content. "It's personal for students for what they want to pursue for their articles," states McKain, "because it's shared with other high school students."
If you are wondering about receiving hurtful criticism, there is no need to worry. FusFoo, according to McKain, is deliberately designed to not have a comment system, only a "like" and "re-post" counter displayed up top. "The other big thing is that you can't troll someone – there is no space for negativity."
The biggest thing that makes FusFoo unique, however, is the fact that our school was involved with the launching of the website. "This is our third year for FusFoo," McKain adds, "and we were part of the pilot program. We were one of the first schools involved with FusFoo; we were one of the test schools, pretty much."
Students can come in during the first Monday of everything month after school to work on their articles and bounce around their ideas. There is no limit to what you can write or when you can write since FusFoo is also looking to expand its appeal to a younger crowd with an app.
"One of the things (FusFoo) is working on is getting an app running. That was the first thing sophomores asked me was if FusFoo has an app, and with it, you can take off from there." McKain closed off on.
We hope to see you at the meetings! Bring your best talent and share about it!