SHS teacher offers insights to senior class!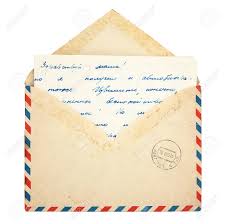 Seniors:
So, the time has come, the time is now to spread your wings and soar!
But first, let's take a walk down memory lane. When you were in the ninth grade, Dr. Curry became Superintendent of SASD. One memorable event for your class was the hoodie fundraiser. Aha, is it starting to come back to you? Who can forget your float depicting the 70's decade? You were the leaders in Junior High, yeah, that's right.
Remember when you became adjusted to the high school in your sophomore year, you probably thought wow, there were less restrictions than at the junior high school.
It's true that the faculty and staff believed you to be young adults and chose to allow you to carry on in that fashion. Many of you proved us right. Of course there were a few who thought that arriving to school before 7am, dress code, getting to class in a timely manner, and earbuds in the hall were optional.
Then there was that assembly where Mr. Sodl set you straight, and gave you an idea of how you were expected to act in the high school. Good Times! Your class created a Maleficent float for homecoming, and you attended your first King of Hearts Assembly. The musical, Thoroughly Modern Millie was phenomenal. The athletes, as always, gave nothing but
the best.
You realized that high school is a time of many experiences such as joy, sadness, nervousness, exhaustion, stress, anxiety, and excitement. You'd been a student, a friend, an athlete, a leader, a tutor, a musician, an actor, a boyfriend, a girlfriend, a journalist, an activist, an entrepreneur, a possible ACE participant, and a LICENSED DRIVER! You'd learned how to think, and how to be aware of the world around you.
As Juniors you participated in a Mini Thon that raised over 100k. The Soccer Team won EPC. Some of you participated in a wonderful musical Damn Yankees. You brought back your version of the Flintstones with your homecoming float.
That year, your winter break was out of the ordinary, due to the Teacher's Strike. You'd gotten used to the high school and those pesky freshmen by that point.
As seniors you had set out to achieve your goals . After all, Fortnite was the talk around school, Ferris Bueller was alive and well in Charlie Goehl, who with an awesome cast delivered How to Succeed in Business.
The winter of your senior year was a little out of the ordinary. Mother Nature allowed for snow days and power outages. But, guess what, the state granted forgiveness for some of those days.
There were some scary and frustrating times as well. To support the victms of the tragedy in Parkland Florida, Stroudsburg hosted What's your #17. It was a time of coming together, being aware of, and accepting of others.
Now, you are about to finish one chapter of your life and begin a new one. Look ahead with determination and hope. Where do you see yourself in five years? Set goals and work toward them.
Reflect on what you have accomplished since you were in elementary school when you enjoyed snack time, naptime, and recess. In high school its classes, extracurricular activities, sports, and work. Think, dream, and pursue, all that life has to offer.
Ladies and Gentlemen of the Class of 2018, remember each one of you is unique. You are the future of America.
Enjoy these last days of high school. Good Luck and Congratulations!
Mrs. S. Flad
Social Studies Department