Social studies teacher Ms. Flad writes annual letter to the Class of 2020
Ms. Flad and Ms. Griswold are advisers for the Class of 2020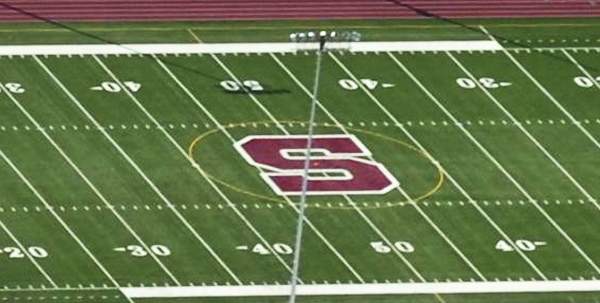 Ladies and Gentlemen of the class of 2020, I certainly miss seeing you in the halls of Stroudsburg High, at the athletic events, on stage, at fundraisers, at the store, at church, and around town.
It has been one of my traditions to write a goodbye letter to the seniors each year.
This year is no exception.  You have come a long way. As actors in the play of life you have taken on roles such as student, activist, leader, friend, boyfriend, girlfriend, tutor, musician, athlete,  LICENSED DRIVER, and now amid this pandemic, some of you are out in the front lines helping people get through their days with food and supplies!
You've experienced excitement, sadness, joy, exhaustion, apprehension, stress, anxiety, love, nervousness, and awareness. You have learned to think and be cognizant of the world around you. In the area of social media you have learned how to tread softly and realize how to protect your privacy, while using the technology to enlighten and expand your horizons, and continue your education.
Let's take a look at some of the things that occurred during your life that you might remember.  You've already lived through three Presidents, GW Bush, Barack Obama, and now, Donald Trump. Facebook was formed in 2004, Nintendo's Wii was new in 2006, and then there was Twitter.
The iPhone was introduced in 2007 while the United States was heading into a recession.  Barack Obama became president in 2008 while the stock market plunged around the world.
Bitcoin, yes, bitcoin appeared in 2009, the flu traveled worldwide, the recession was nearing an end and Michael Jackson passed away.
A giant oil spill in the Gulf of Mexico was one thing that shocked us in 2010, Then a mega earthquake hit Haiti killing hundreds of thousands, and the U.S. helped trapped miners in Chile.
It was in 2011 when Snapchat was launched, the world population reached 7-BILLION, minus Osama Bin Laden who was shot by U.S. Navy Seals, and Steve Jobs died that year.
The U.S. Rover took a selfie on Mars in 2012, Vladimir Putin became President of the Russian Federation for the 3rd time, Hurricane Sandy, remember that, breezed through North America, and then there was the tragedy, a shooting at Sandy Hook.  Among dozens of others, two astronauts died: Neil Armstrong and Sally Ride.
Usually, a Pope is a lifer. But, in 2013  Pope Benedict resigned and Francis became the new leader of the Catholic Church.  Edward Snowden released classified documents about mass surveillance by the National Security Agency (NSA).  Nelson Mandella, former President of South Africa, and anti-apartheid leader, died and so did former United Kingdom Prime minister, Margaret Thatcher.
EBOLA reared its ugly head with the worst outbreak in West Africa, in 2014.  Malaysia Airlines flight 370 disappeared with 239 souls onboard while enroute to Beijing, while another Malaysia flight was shot down over Ukraine, that year.  Maya Angelou and Robin Williams were among those who died in 2014.
A series of terrorist attacks seized Paris in 2015.  Liquid water, hmm, was found on Mars and the first close up pictures of Ceres and Pluto were taken.  The U.S. and Cuba began diplomatic relations after FIFTY years.  Stroudsburg High School was almost finished with the renovations.  The original Mr. Spock from Star Trek, Leonard Nimoy passed away.
Not another outbreak….yes this time it was the Zika virus, in 2016.  Surprisingly until the Coronavirus,  outbreaks were named from whence they came. Now, people are calling that racist….go figure.  An earthquake in southern Taiwan, and a shooting in a Florida nightclub topped the news, until Donald Trump was elected president.  The longest railway tunnel "the Gotthard Base Tunnel, was completed. It runs through the Alps, it's about 94+ miles long.  If that isn't enough news, "Princess Leah", Carrie Fisher died along with Harper Lee, To Kill A Mockingbird, Nancy Reagan(President Ronald Reagan's wife), and Cuban Leader, Fidel Castro.
Ariana Grande's concert in Manchester, England was attacked by terrorists in 2017.
Hurricanes, Harvey, Irma, and Maria cost lives and much money.  There was a mass shooting in Las Vegas. The first interstellar object was identified.
In 2018,  China cloned some monkeys, Russia tried to assassinate four people in England, with their preferred method, poison.  One of the victims died.  In response to the Parkland shootings, the "March for our Lives" occurred in 900 locations worldwide.
The northern White Rhinoceros became extinct.  Prince Harry married Meghan Markle.  Jamal Khashoggi was murdered inside the Saudia Arabia consulate.  He was a Washington Post journalist.  China decided to abolish presidential term limits.
Twelve boys and their coach were rescued from a flooded cave in Thailand.
Bill Cosby was sentenced to three to ten years in prison.  Among those who died were Stephen Hawking and former President George H.W. Bush.  Oh, and Kate Spade.
The Christ Church mosque shooting happened in 2019.  The first object landed on the far side of the moon, the Chang'e 4.  The Amazon fires spiked in Brazil, while Notre Dame Cathedral in Paris went up in flames.
The Event Horizon Telescope had taken the first images of a Black Hole, M87.  Greta Thunberg generated millions to address climate change. Remember her, she delivered the "How Dare You" speech at the 2019 UN Climate Action Summit.  A polio outbreak was declared in the Philippines.
Step back in time, can you recall, Elmo, Cranium, Bratz, Silly Bandz?
What about Webkinz, Zhu Zhupets, Rainbow Loom, Lego MINECRAFT? Were you a fan of the FROZEN playset, or the Marvel Superheros, Minions?  How about the Star Wars?
Nerf n Strike Blaster, Pokeman, Blazin Dragon, Nintendo Switch, or Paw Patrol, Fingerlings and Hatchimals?  Those were the days, weren't they?
Where were you when you heard these songs?  Tik Tok, Firework, Grenade, Born this Way, Rolling in the Deep, Party Rock?  What about Moves like Jagger, We FoundLove, or Call Me Maybe?  Who can forget,  We Are Never Getting Back Together, and The Harlem Shake, Blurred lines, ROAR, Wrecking Ball, Fancy?
All about The Bass, See You Again, Sorry, Work. 
What do these songs remind you of:  Pharrell's HAPPY, Uptown Funk, and One Dance, Love Yourself, Thank You Next?  Did you do your homework to these songs, Shake it off, Havana, God's Plan, Girls Like You, Seven Rings?
And then: Old Town Road, Memories, Live Forever, High Road, Don't Change and YOU NEED TO CALM DOWN.
Mentioning some music you grew up with does trigger some memories, like what you were eating when you first heard the song, where you were, who you were with, what you were doing?  It's like an aroma may trigger a memory of where you were before.
Your class is the first class to have an unorthodox senior year.  I have no idea how it will turn out, but I need you to remember that, no matter what, you have all these memories.  This pandemic will be something to tell your children and grandchildren.  Keep a journal.  It is a primary source.  Who knows, maybe someday you will write a book about this experience, then a MOVIE!!!  Some of you may get your big break, writing a song about it.  Use it to your advantage.
As your advisers, Ms. Griswold and I will keep trying and hoping that we can come together once more for your final high school year.
For now, be safe, stay healthy, and know that we are all in this together.
Mrs. S. Flad
Social Studies Department
Stroudsburg High School